So… I know that if you went by the activity on this site, all summer long it looked like THATCamp Theory was going to be, er, purely theoretical. But secretly a bunch of us have been THATCamping like the wind, as it were. THATCamp Theory will be held October 13-14, 2012 in Murray Hall at Rutgers University (New Brunswick, NJ). It will include workshops led by Shannon Mattern, Jean Bauer, Patrick Murray-John, Wendy Chun, and Andrew Lison about which I am exceedingly stoked.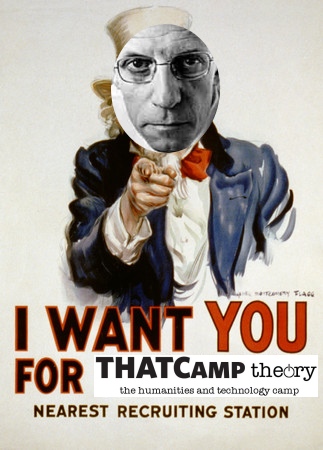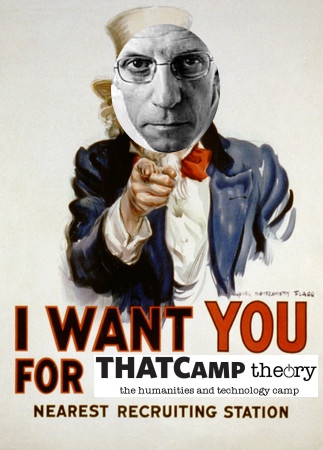 What else will it include? Well, that's up to you.
I hope to post more in the coming days and weeks, but for now:
Thanks to support from Microsoft Research, Rutgers University, and Bard College, we have a little bit of funding for travel. We hope to turn this into a lot of funding, because we know there are people from all over who have things to say about theorizing digital humanities and digitizing theory. Details to come.
Registration will open no later than September 1.
WE WANT YOU! Start thinking about what you'd like to contribute, what you'd like to learn.